Roaches look disgusting, right?
Let me ask you a question,
How many times have you visited the bathroom, kitchen, or attic but found cockroaches crawling?
We all have faced this situation. Isn't it?
So, what's the solution?
Cockroach Killer!
But, wait, what's the best roach killer on the market?
I'll reach to that point.
But first, you should know this.
Roaches can spread many kinds of diseases. They indirectly transfer diseases, when people consume or contact the items that have been contaminated by cockroaches.
According to the World Health Organization (WHO) "Cockroaches are not usually the most important cause of a disease, but like houseflies, they play a supplementary role in the spread of some diseases".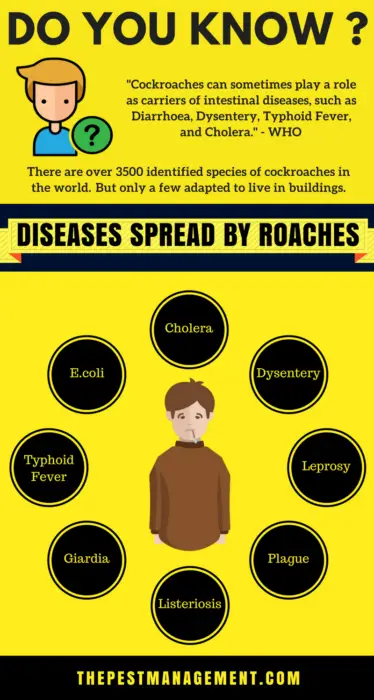 There are many types of roach killing products available on the market like foggers, traps, get baits, bait stations, and sprays.
Believe me, gel baits & sprays work best from all of them. That's why they're so popular.
They're effective, easy to use, and give quick results.
But, Hey!
What about Home Remedies? Do they work?
Yes, home remedies work. You can check this article to find various home remedies to kill cockroaches.
But, there's a catch!
They'll work for a few roaches. But, you can't get rid of high infestation with just home remedies. They're not fast & strong as these products.
From all these products & remedies, I recommend Advion Syngenta Roach Gel Bait, because it has the power to remove a high infestation from your house. It's reliable and trusted by thousands of users.
So, let's check the reviews of most effective cockroach killers of 2017.
6 Best Roach Killers of 2017
Advion Syngenta Cockroach Gel Bait (I Recommend)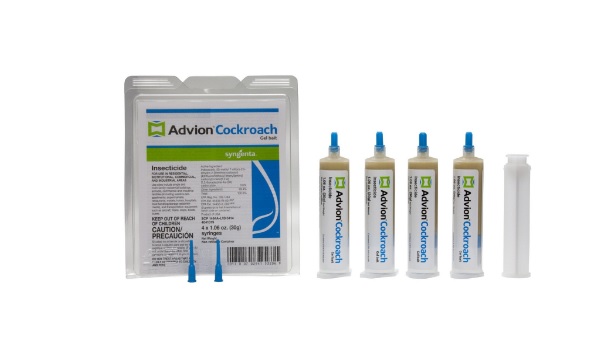 Currently, this is one of the most popular product in Pest Control Baits & Lures. This product is used by thousands of users, and they are all satisfied with its quality.  This product is far ahead than its competitors.
This is the best roach killer for apartments which has Indoxacarb as the main ingredient. It has 2 years of expiry after the date of manufacturing. Therefore, after 2 years, it'll hardly last longer.
This gel bait attracts roaches, and they die after eating it. You don't have to think about which roach species are present in your home, it's equally effective on all the species.
With this cockroach poison bait, you can easily control the roach population. Watching this video will give you a clear idea how to place this gel bait.
The company recommends that you should apply this gel bait at 4-5 places. This is the strongest cockroach killer which is able to fight from huge roach army. More than 90% users of this product recommend it.
Check Price & Reviews of Advion Roach Gel Bait on Amazon
12 Dupont Advion Cockroach Bait Arenas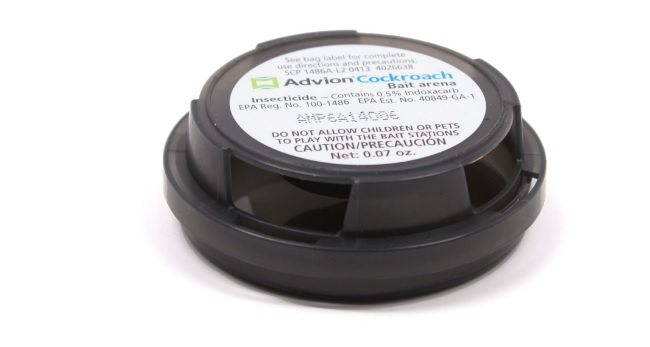 This is a great pet safe roach killer. It's very effective and can make your home free from these pests. Whether you want to use it for residential or commercial purposes, it'll not disappoint you.
According to the company, this product is safe for pets and only targets cockroaches. But, to be on the safe side, be careful while using it if you have pets in your house.
This product will not cost you much, it's quite affordable. You can check the current price and the reviews.
Check Price & Reviews of Advion Cockroach Bait Arenas
Roach Spray by Bengal Chemical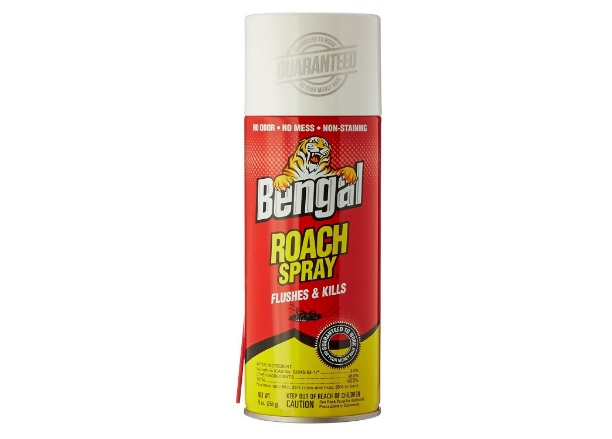 If you've roaches running in your home, and you don't want to use poison baits for killing them then this product is made for you. It's the best roach spray which quickly kills these dirty pests.
Most of its users highly recommend it. If you use this product then be careful, it's a gaseous poison spray which is highly dangerous. When spraying it on the infested areas like crevices, or directly on the roaches kill them instantly. After using it, leave the room for 30 to 50 minutes so the air becomes normal again. Do not let your kids or pets go near the places where you spray it, it can be highly dangerous.
Check Price & Reviews of Roach Spray
Combat Source Kill Max Gel

Combat provides one of the best indoor cockroach killer baits for the home use. It's quite cheap and very affordable. This poison bait attracts them, they eat and die slowly. They'll not die just after eating the bait, but definitely on the next day, you'll be collecting dead roaches.
You can put the bait in cracks so you don't have to worry about kids and pets. As it is very cheap, and effectively kills them, therefore, it's one of the first choices of the people. With this, you can make your home free from roach infestation in less than one week.
Check Price & Reviews of Combat Roach Killing Gel
Combat Source Kill Max R2 Large Roach Bait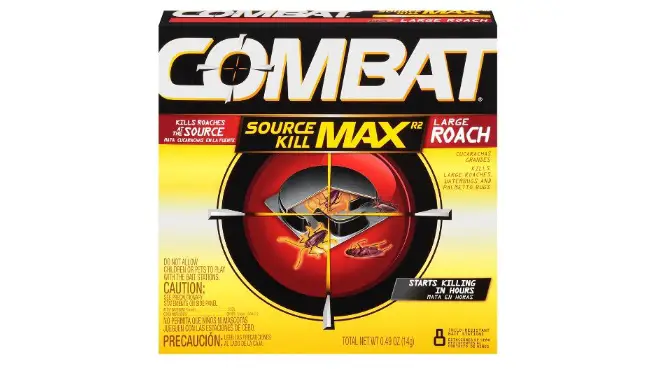 This is another effective product from Combat, but unlike gel, you'll find bait stations. These poisonous bait stations effectively kill both small and large cockroaches. It's very easy to use, you just have to place it near the infested area, and in the next few hours, you'll see dead roaches. There is nothing to activate. After eating the bait, they will die in the open so you can easily clean the mess.
Check Price & Reviews of Combat Roach Bait
Harris Roach Tablets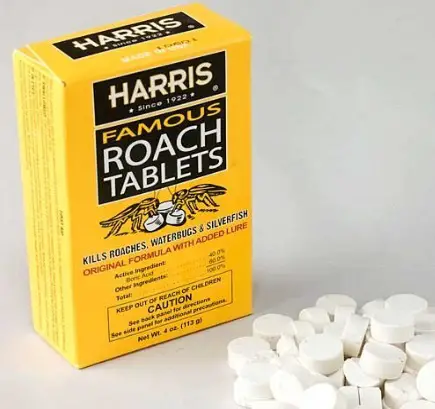 This is one of the cheapest roach killers which are used by people from generations. In the box, you'll get 100 tablets which you have to put in a place where you suspect roaches in your house like under the fridge, furniture etc. They don't produce any odour and doesn't attract cats or dogs. But still, it'll be good if you keep them away from the reach of kids, and pets.
Check Price & Reviews of Harris Roach Tablets
Conclusion
These are the best roach killers which are trusted by thousands of users. But, if I have to recommend any product to you, then I will go for Advion Syngenta Cockroach Gel Bait because it's the most popular, highly effective, and affordable. If you have a high infestation in your house, then this gel bait will deal with them.
Along with this gel bait, you can also purchase a spray, so if you found any cockroaches moving in your house then you can kill them immediately with the spray without waiting for placing the poison baits for them. Along with that, you can also try roach foggers.
Which cockroach killer do you use? What's your experience? Share it with us in the comments!