Gophers!
If you have plants in your garden, then they have a reason to stay. If your garden provides food and home to them, then why would they leave your garden?
Their eating habit is destructive. There are a lot of options to protect your garden like by using traps, repellents, pets, and poison. But, most of the people believe that best way to get rid of gophers is poison baits.
Why do they believe so? Because you don't have to do much. You just have to put poison pellets in their tunnels, and they will eat them and die. Poison baits that are not eaten immediately will also be effective after several days if the next gopher family comes.
But, the ease of using these gopher killing poison baits should not be compromised with the safety.
Therefore, if you have children or pets that can get harm, then you should be very careful when using them or probably try some other methods like using gopher traps to get rid of them. But, if you are sure about using them, then this article will tell you about best gopher poison baits to kill them.


3 Best Gopher Poison Baits
Bonide 697 Mole & Gopher Killer 8 oz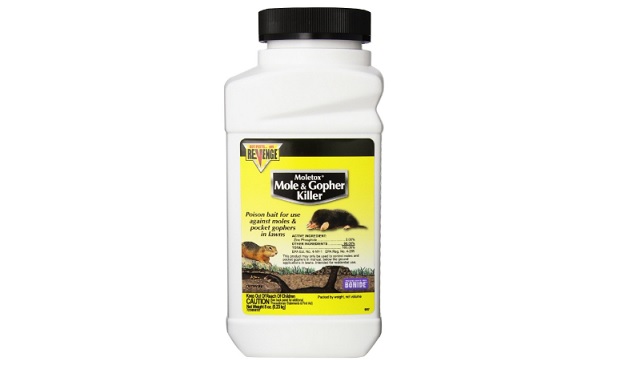 It's one of the best gopher poison baits which you can use to kill gophers in your garden. It's very economical, and you need just one teaspoon for the treatment of a tunnel. It consists of zinc phosphide, which acts as a poison for gophers. It works excellently as bait. This product is used by a lot of people, and most of them are satisfied after using it. Do you know, what's the best part? You can purchase this gopher poison at very less price.
Check Price & Reviews of Bonide Gopher Killer
Sweeney's Mole & Gopher Poison Peanuts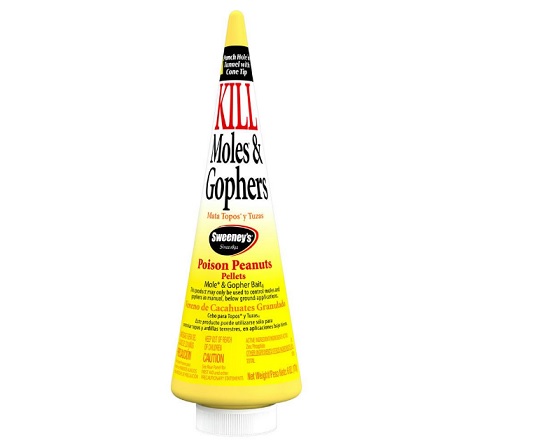 This gopher poison is also highly used by people to get rid of pocket gophers from their garden. These poison pellets by Sweeney acts as bait which attracts gophers & moles. When gophers eat poison pellets, they die quickly. You will get a cone tip which can be used to punch holes in the active tunnel surfaces so that you can easily place these pellets for killing gophers.
Check Price of Sweeney's Gopher Killer
Gopher Bait Poison Blocks JT Eaton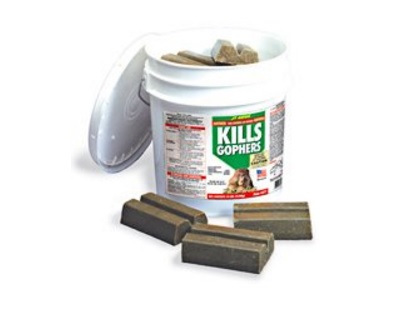 The Gopher Bait Poison 652021 is also very effective, and that's why people love them. This gopher bait poison kills them and makes a rodent free home. These poison baits also kill moles. So, if you're not sure, whether you've moles or gophers, then using this poison bait is a good idea. But, this product is expensive as compared to others. But, at the end, you'll find it worth buying.
Check Price & Reviews of JT Eaton Gopher Bait Poison
Caution: When using gopher killing poison, keep them away from the reach of children & pets. Before using them, make sure it's legal to use them in your state.
So, these are the best gopher poisons, and these are well tested by the users. Before purchasing any of the products you should read the reviews which help you to take your decision. If you have any suggestions, feel free to write them in comments.