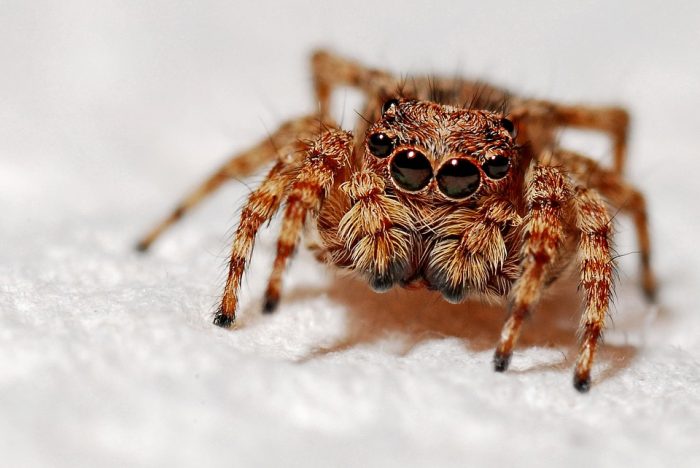 Spiders are insects that give us an unsettling feeling to have in our homes due to the fear factor. The majority of people are scared of spiders due to the traumatic encounter as a child. Spiders are known to spew venom, but not all spiders are dangerous to humans. 
A spider infestation can, however, become a problem if not prevented or controlled. This article will look at the best electronic spider repellent in the market, which will protect your family and homes. Keep reading to learn about the ideal ways on how to get rid of these unwanted species!
Best Electronic Spider Repellents
The 5 best electric spider repellents that I have tried are as follows 
1. Neatmaster Ultrasonic Pest Repeller
The Neatmaster Ultrasonic Spider Repeller is effective by plugging it into an available outlet. It utilizes ultrasonic wave technology that drives pests away. It attacks and disturbs their nervous system, making these spiders nervous, causing them away from your home for good. Who does not want to drive spiders away for good, right?!
Its ultrasonic sound emits waves that confuse and make pests upset, making them don't want to stick around. This spider repeller is also safe to use and an alternative solution if you don't want to use toxins to eliminate spiders. This product is also environmentally friendly as the ultrasonic sound is inaudible to humans, hence safe for pets, children, and the environment. 
In terms of functionality, this ultrasonic pest repeller has three function modes depending on infestation level. The green light is used for slight pest infection, the blue light is used for typical pest infection, while the red light is used for terrible pest infection. Use these lights according to your needs. 
We recommend not turning on the red light when your family and children are inside the house, as this is audible. We advise to only turn this on when humans are out of the room to prevent any inconvenience. 
2. Gadino Ultrasonic Pest Repeller
The Gadino Ultrasonic Spider Repeller is one of the best electronic repellents that protect your house and family against rodents and insects. Whenever you and your family are threatened with harmful pests, you want to get rid of them immediately.
Due to children and pets living in your homes, we do not recommend using harmful or toxic solutions to eliminate pests. That is where the Gadino Ultrasonic Pest Repeller comes to save the day!
This pest repeller is designed with the family home in mind. This product uses cruelty-free ultrasonic waves to get rid of spiders. It is easy to use as you only need to plug in the device horizontally and ten to fifteen inches away from the counters or floors for maximum effectiveness. When it is placed too low or too high, it may reduce its effectiveness.  
Additionally, this device is safe for use around kids, pregnant women, and pets, as this pest repeller solves your pest issue without using any toxic or chemicals. You may plug this Gadino Ultrasonic Pest Repeller in houses, offices, restaurants, garages, warehouses, and basements. 
However, please be advised that it is expected that pests will increase at the beginning of use as this product will only take effect in two to three weeks due to getting away from the treated area. 
3. Bocianelli Ultrasonic Pest Repeller
The Bocianelli Ultrasonic Pest Repeller is a bundle of 6 devices that you can plug in your typical electrical outlets. It claims that it effectively spans 1300 to 1600 square feet, which can be used in homes, business offices, and warehouses. It repels a wide variety of pests, such as mice, cockroaches, mosquitoes, spiders, bugs, wasps, and other home pests. 
Additionally, this pest repellent is safe to use around humans and pests. This product releases zero chemicals and is non-toxic, and 100% safe to use around children, pets, and the environment. It is also inaudible to humans while effectively repelling pests so that you and your family would enjoy your homes in a peaceful and friendly manner. 
Although this device is effective up to 1600 square feet, its ultrasonic waves cannot penetrate walls. That is why we recommend at least use one device for each room and use multiple units for areas where pest infestation is terrible. Kindly follow these tips for maximum effectiveness. 
It is also reported that results for this device can be seen in three to four weeks of use. So if you want an electronic repellent that is effective and economical in value, then this might be the right product for you. Try this now to get rid of spiders effectively, and let us know your thoughts. 
4. Hazko Spider Repellent
How peaceful would your homes be if unwanted pests and rodents are kept away by using a mini-unit? That is how effective a good pest repellent is, mainly when you use the Hazko Pest Repellent. This electronic pest repellent protects your home from unwanted pests without using chemicals, sprays, or traps that can harm you, your children, plants, pets, or the environment. 
The Hazko Spider Repellent is designed and engineered to repel pests in your homes or yards effectively. It has a powerful ultrasonic and electromagnetic technology that effectively keeps away all sorts of insects, rodents, rats, and spiders. Customer reviews show that results will show in only seven to ten days. In extreme cases, it can take up to twenty-one days for complete results to show. 
Besides, this repellent is safe for humans and pets. This pest repellent utilizes ultrasonic frequencies that drive insects, bugs, and pests away from your homes and yards. This device also does not release any odor or insecticide components, making it 100% non-toxic.  
Lastly, this device is easy to use. Even if you are just a beginner in driving pests away, you only need to pug this device in your power sockets and let it do its job. There is no battery needed, which saves a great deal of monetary value. So try out this product and let us know your thoughts!
5. TOMPOL Ultrasonic Pest Repeller
If you are tired and sick of costly exterminators and non-effective pest repellents, then this TOMPOL Ultrasonic Pest Repeller is the answer to your problems. It is one of the most recommended electronic repellents as it effectively repels spiders, roaches, bugs, ants, fleas, mice, mosquitoes, and other insects. Let us tell you more advantages of using this electronic repellent.
First and foremost, if you have experienced using a noisy pest repellent, then fret no more, as this repellent is inaudible for humans while driving pests away from homes. It is one of the recommended products so that you and your family can live in peaceful homes while being protected from spiders. 
Aside from this, it repels all kinds of pests safely and economically. It emits zero radiation, which makes it safe to use around pregnant women and babies. It is also economical in value as it comes in a six-pack pack, so you can place this device in rooms where you think it might be infested with spiders. 
We recommend installing this device thirty centimeters vertically away from the floor for maximum efficacy. We also advise avoiding installing near carpet, curtains, or any blockage from the sound material as it reduces effectiveness. 
Conclusion
No one wants to live in a home where there is a spider infestation. So we hope that our recommended list of electronic repellents will help you get rid of these unwanted pests and help you live in a home pest-free. Getting rid of them through our recommended products should be part of your pest control strategy.