Flea Poop on Dogs & Cats: How to Flea Dirt Off Pets
If you find flea dirt on your pet, then it gives a sure sign that your pet is suffering from these demons.
In that case, you need to find hiding fleas on your pet or in your house, and get rid of them.
But, wait!
We keep hearing about flea dirt & flea poop.
Is there any difference between these two?
Actually, flea dirt and flea poop are same. People call it flea dirt because it is made up of dried blood.
In the below, you'll learn some important information related to flea poop, and how to handle the situation if your dog or cat is suffering from them.
Flea Dirt – What Does It Look Like?
As I told you earlier, it is dried old blood and feces that fleas left behind when they feed on your pet.
As it is dried blood, therefore, it looks "black" or "dark brown" in color. You can easily spot flea poop on the dog or cat if the color of their fur is light. However, a dark-colored fur makes it difficult to find flea dirt on your pet.
This image is taken from Wikimedia.org.
If you touch flea dirt, you'll feel like, you're touching fine sand.
These small grains of dried blood are of a very small size, about a ½ millimeter in length.
People often describe that when they find flea dirt on their pet it looks like black pepper or specks, tiny black dots, or dandruff (which is black or dark in color).
Is It Really Flea Dirt or Just Normal Dirt?
Before making any move against fleas, make sure, they are present in your house or on your pet.
Many times, people get confused between flea dirt & normal dirt, and they think there are fleas on their dog, but in reality, it's just dirt.
So, how do you check that it's really flea dirt?
What did I tell you at the beginning about flea dirt?
It is just dried blood.
So, if it gets wet, you should see the reddish color.
Take any paper towel or cotton, and put a small amount of water on it. Now, gently rub the fur where you see dirt. If it leaves a reddish brown color, then you can assume, it's flea dirt, and you need to take some serious action.
You can also collect the dirt from your pet's fur by using a comb or brush, and put the dirt on a white surface. Apply a few drops of water, if you see reddish brown color, then it's flea dirt or poop.
What to do if Your Dog or Cat has Flea Poop?
If you find flea poop on your pet, then there are high chances that there are fleas somewhere.
Even if you don't find fleas on your pet's skin in the first attempt, it doesn't mean there are not present. If you see flea dirt that means, they were present and they were sucking your pet's blood.
Probably, you didn't find them because they jump to other location when you were checking or you didn't investigate properly. It is also possible that they left your pet temporarily, but still they are present in your house like in your doghouse, in the garden etc.
To remove flea dirt from your pet's fur, bathing is the best possible solution along with a comb. But, you'll have to remove any existing fleas to remove any future problems.
How to Get Rid of Fleas in Your House
If you found that there is a flea infestation in your house, then you should do the whole house treatment.
For that, flea fogger is the number one product that I recommend for that.
You will need one flea fogger per room. So, if you have 3 rooms, then you'll need 3 foggers.
Flea bombing is an effective way to kill all the hiding fleas in your house, as the fog reaches to the areas where we can't reach, and in the hiding places which we can't even imagine.
But, make sure, you cover all the furniture and other necessary items before doing the house treatment.
And, don't forget to take your pet along with you, outside.
Note: Do not leave your pet inside, hoping that flea bombing will kill your pet's fleas. It can be highly dangerous for your pet.
Here, you can also read the detailed flea bomb reviews, where you'll learn about the top foggers that you can use.
Hot Shot 20177 Flea Fogger is a cheap yet effective fogger that you can use in your house.
But, if you're willing to pay a slightly higher price, but want a great bug bomb, then go with Precor Plus IGF Fogger.
Dealing with Fleas on Dogs
Bayer K9 Advantix II for Dogs
It is a product that is specially designed for dogs. It effectively kills fleas, ticks, and mosquitoes.
It is able to kill all stages of fleas and repel them from your treated dog that prevents any future infestation. It is convenient and easy to apply. You can use it on dogs or puppies that are older than 7 weeks.
As it is specially designed for dogs, therefore, don't use it on cats. It can be harmful to them.
If you want to know more about it, then you can read the detailed review of Bayer K9 Advantix II here.
It works so well that the Company easily sold thousands of such products.
Capstar Flea Tablets for Dogs
Capstar Flea Tablets are one of the most popular ways to deal with these insects.
Fleas will die within 4 hours after taking the tablet.
There will be 6 tablets in one box, and you'll be able to kill all the adult fleas.
Capstar Flea Tablets are also very popular and thousands of pet owners trust them
Dealing with Fleas on Cats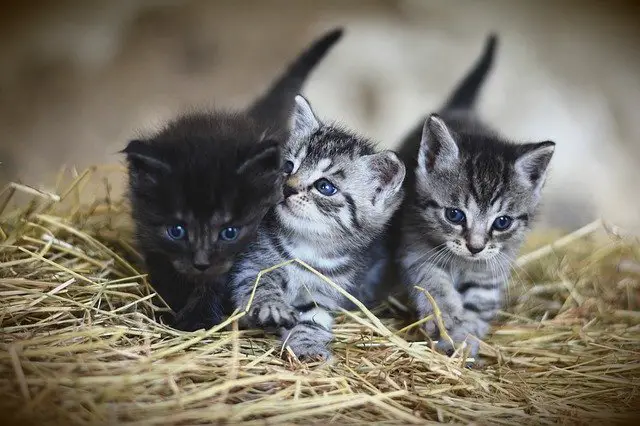 Bayer Advantage II for Cats
This product is specially designed for cats, and you can use it on cats or kittens of age 8 weeks or older.
This treatment will kill all the flea stages, and it protects your cat from any future re-infestation.
Just like the previous one, it is also highly popular and trusted by thousands of cat owners.
Capstar Flea Tablets for Cats
These tablets can be used on cats under 25 lbs.
After giving one tablet to your cat, fleas will die in 6 hours.
Just one tablet will kill almost all the adult fleas present on your cat.
Final Words
If you found flea dirt on your pet, then it is just an indication that your pet is suffering from fleas.
There are some home remedies that you can use to get rid of them like the use of borax, and killing fleas with salt, but these are not as effective as commercial products.
I hope that you found some helpful information in this article.
Feel free to ask any question that comes to your mind.