How to Get Rid of Wasp & Hornets
*I may get commissions for purchases made through links in this post.*
The wasp may be helpful for your garden, but when they build a nest near your house, then the only option you have is, to get rid of them.
But, how?
There are many ways by which you can do that. In this article, I will share the ways by which you can make your garden wasp free.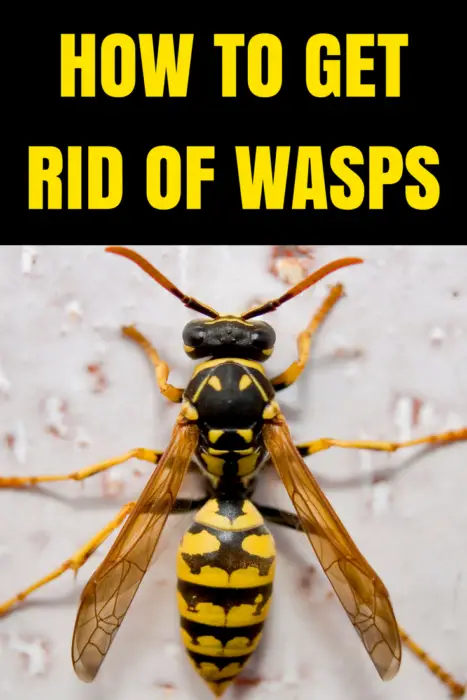 Image was taken by Avispa
4 Ways to Get Rid of Wasp
Do Physical Removal
This is the most simple, and direct way to kill a wasp. Just use a flyswatter, and hit the wasp with that. It'll only work if you're dealing with a small number.
If you're using a flyswatter, then you do not have to pay for the costly insecticides, but at the same time, it's also very risky. Wasps are quick, so if you miss them, then there are chances that you'll get stung by them.
Remove their Food Sources
Food, drinks, and flowers attract them. You can safely get rid of them by just removing these things which attract them.
You can hide the food and drinks, while the flowers can be shifted to the outer side of the yard. Try to avoid floral perfumes, soaps, lotions, and shampoos.
The protein and sugar can attract them, so make sure, any of such items are not present on the outside.
Use Traps
There are various traps available which can be purchased. These work great to capture these insects.
Many companies manufacture traps which capture them in a different way.
If you do not want to purchase a wasp and hornet trap, then you can also make a homemade trap. Making a trap in your home is not a difficult task, you just need a few things, and you can easily make one.
Many tutorials are also available on the YouTube, you can also view them.
Use Wasp Killer
All the options which we discussed above help to get rid of these insects. But, the wasp killer is the only best solution which we have.
For that, you need to buy the best wasp spray to kill these insects. You should purchase the original product from a reputable brand, because when you spray it on the nest, then you hope that it works because it doesn't work, all the wasps and hornets are going to stung you.
Final Words
These are the most popular and trusted methods of getting rid of wasps. From all of these, if I have to choose any one, then I will go for wasp killer because there are more chances that using a product which is designed to kill wasp will work.
If you've any questions, then feel free to ask. If you want to share your story, then you're most welcome.