Peppermint Oil for Wasps: {Natural Wasp Repellent Spray}
*As an Amazon Associate I earn from qualifying purchases. I will get commission for purchases made through links in this post.*
No one wants a wasp nest near their house or garden.
The angry wasps can sting you anytime.
Perhaps, you already are dealing with wasps, yellow jackets or hornets, that's why you're looking for a way to get rid of them.
No doubt, wasp sprays like Raid, Spectracide, and others effectively kills them.
What about peppermint oil?
Can you use peppermint oil for wasp control?
If yes, then how to create a homemade wasp spray with peppermint?
You'll find the answers to all such questions that you have. So, let's get started.
Does Peppermint Oil Repel Wasps?
Yes, peppermint essential oil repels wasps and yellow jackets. According to the study published in Journal of Pest Management Science, many essential oils repel paper wasps and yellow jackets, and peppermint is one of them.  
Comparison of Peppermint Oils for Wasp Control
Best Peppermint Oil for wasp control
Handcraft Blend Peppermint Essential Oil
The Handcraft Blend believes in offering its customer premium and sensible products that are environmentally friendly. The essential oils are believed to have various use in society with the most common being the aromatherapy. They can help you to relax and rejuvenate in the enclosed walls of your house bypacifying your environment.
The Handcraft Blend uses 100% pure and natural plant products to extract the peppermint oil and ensures that the clients are provided with the supreme quality product. This peppermint oil has been prepared with cruelty-free ingredients and is free of paraben.
Each bottle of peppermint essential oil is tested in independent labs to certify the purity of its constituents and thus comes with a Quality guarantee with each bottle. This guarantees the customer that the essential oil is free from fillers, additives and is undiluted.
The peppermint essential comes in a glass bottle made up of amber along with a glass dropper. The amber is used to manufacture the oil bottles as it prevents the penetration of UV rays inside the bottle that can degrade the quality as well as the essence of the oil. The dropper in the glass bottle is provided to avoid the wastage of oil due to spilling and helps you to take out the required amount.
The peppermint oil is believed to be used to repel the wasps out of the house as they are extremely sensitive to the aroma of the peppermint. This oil helps the customer to get rid of the wasp infestation in their house and clean the environment naturally. The peppermint oil can easily blend with basil, coriander, pepper, rosemary, eucalyptus, geranium, lavender, lemon, palmarosa, spearmint, spruce, vanilla, wintergreen, and ylang-ylang.
The handcraft blend sources their oil through all the regions all over the world however they are bottled in an FDA approved cGMPfacility in the USA after going through vigorous testing to prove the authenticity of all its constituents.
NexonBotanics Organic Peppermint Essential Oil
The NexonBotanics use the premium quality leaves of peppermint to extract the oil to offer the customers with the highest quality product. The NexonBotanicsPeppermint Essential Oil is a pure and natural way of extracting essential oils through the process of steam distillation rather than an amalgam of isolated constituents.
The NexonBotanics Peppermint essential oil is certified by USDA that guarantees it to be pure, natural and of therapeutic grade. This essential oil is devoid of any additives and fillers along with a non-toxic nature. The NexonBotanics Peppermint essential oil is found to be unfiltered as well as undiluted.
This peppermint essential oil can be diluted with carrier oils like MCT oil and be used to apply on temples or back of your neck to soothe and refresh your mind as well as your body. Due to the non-toxic nature of this essential oil, it has been used in households to clean and calm their environment by reducing stress as well as anxiety.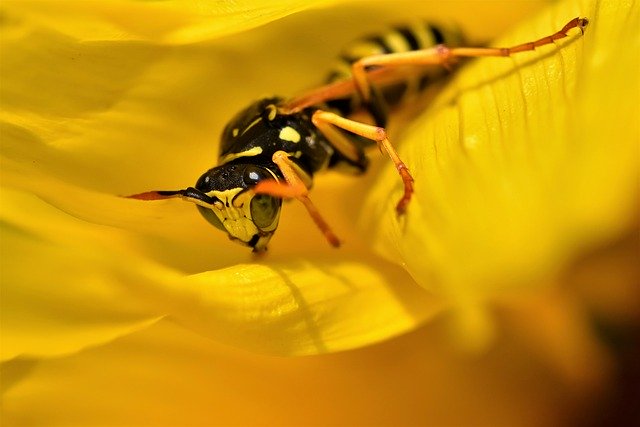 The peppermint essential oil is also used to get rid of the wasps in the households by applying it all over the house by mixing it with a carrier oil. The wasps are pretty sensitive to the smell of peppermint and find it to be irritating as well as offensive that drives them away from your house.
You can also repel the wasps from your house by adding the NexonBotanics Peppermint essential oil in your diffusers and humidifiers at your home that helps to spread the smell in your house without any exhaustion.
Diffuse Peppermint Essential Oil
The Diffuse Peppermint Essential oil is a 100% pure product using the natural extracts from the premium quality leaves of peppermint to offer the customers with the highest quality essential oil. They are non-toxic that is devoid of additives as well as fillers. They are unfiltered as well as undiluted and as therapeutic grade quality.
The Diffuse Peppermint essential oil comes packed in a glass bottle made from amber that protects the oil from harmful UV rays of sunlight that can deteriorate the quality of the oil. The Diffuse essential oils are packaged in the United States after going through rigorous testing to prove the authenticity of its constituents.
This peppermint essential oil from Diffuse is specially designed for all kinds of diffusers like Reed diffusers, Ultrasonic diffusers, Humidifiers, Steam diffusers, etc. They are best known for their ability to repel wasps from households due to its strong smell. The wasps are quite sensitive to the smell of the peppermint and find it offensive as well as irritating.
The Diffuse peppermint essential oil is a genuine product with its manufacturer standing right behind it to prove its authenticity at all times.
How to Use Peppermint Oil to Repel Wasps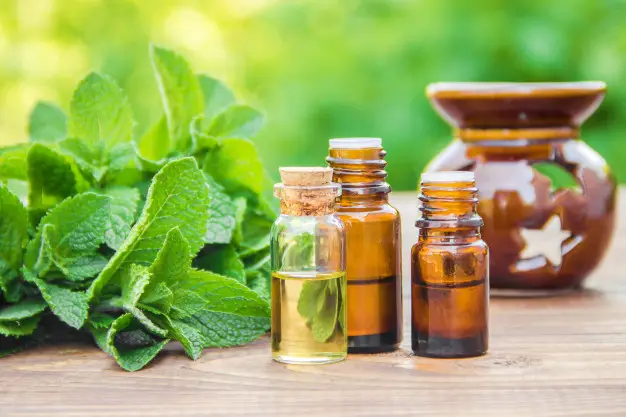 There is nothing complex in this homemade spray. You just need to mix a few things, and you're good to go.
First of all, take a spray bottle and fill it with water and vinegar, approximately 4 oz. each. Then add lemongrass and peppermint oil, approximately 4 to 6 ml.
Shake well, to mix the ingredients properly.
Now, find the nest, and spray the solution on it. When doing it, make sure, you're protected (at least wear full sleeve clothes & pants) in case if some they attack you.
When you spray, they will fly away because of the strong scent of the ingredients. Now, spray some more on the nest, and the other places where you suspect they can make a nest.
Spray the solution after every couple of days, and the problem should be solved.
When Should You Hire a Wasp Exterminator?
If the wasp nest is small, and you can deal with them by yourself then there is no need of hiring an exterminator.
As, we talked earlier, peppermint oil repels wasps and yellow jackets, but if there are a lot of them, then spraying a peppermint spray on them can be dangerous for you too.
The peppermint spray repels them but doesn't kill them. So, once you spray the peppermint on them, they will get irritated, and they may try to sting you. Along with the peppermint spray, you can also use a wasp killing spray, to deal with those who try to attack you. You can also use the soapy water solution to kill wasps and yellow jackets.
However, if there are just a few wasps, then you can try this essential oil spray. But, if wasps are many in numbers, then you should avoid it and take the help of a Pest Control Company.
Hiring a Pest Control Company is not very expensive.
You can get free quotes from multiple local Pest Control Companies, and then compare their quotes, and decide whether it's in your budget or not.
Hiring an exterminator comes later, but, I'll suggest you should at least get quotes from different companies, so you'll know their price.
To get free quotes from top local Pest Control Companies, just fill this form. Don't worry, your information is safe.
Final Words
This homemade wasp spray with peppermint oil worked for many people. Therefore, if you have this essential oil at your home, then go ahead, try this remedy.
But, if you don't have it at your home, then don't purchase one just for dealing with these insects.
In that case, going with wasp killer sprays will be a good idea.
How you're handling them at your property? Please do share in the comments.