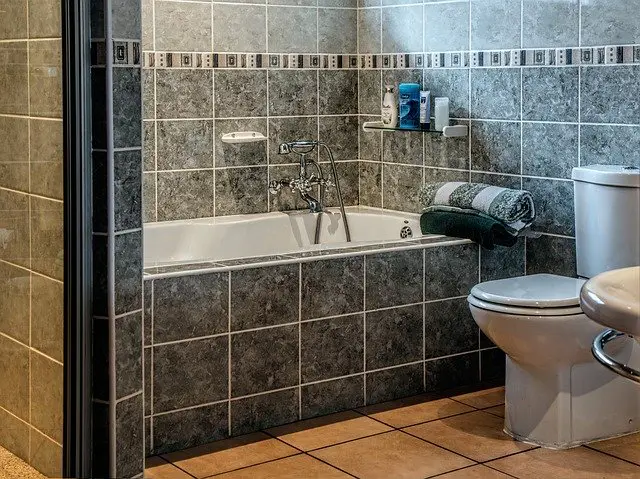 What if I told you that you can easily get rid of gnats from your bathroom?
You don't have to spend hundreds of dollars.
Sounds good, right?
Just read this article, and you'll learn how to get rid of fungus gnats sitting in your bathtub and get them out of your bathroom.
But, first, let's know the big reason, why you have fungus gnats in your bathroom.
Why There Are Gnats in My Bathroom?
In your bathroom, they get the perfect environment for breeding and to increase their population.
Yes, they require moisture & damp areas to breed.
So, they get attracted to the moisture and dampness, and they find them in places like a bathroom.
Now, what?
Find dampness: Check the different places in your bathroom for damp areas like around the bathtubs, buckets, or underneath them. These places can be the optimum place for their breeding, and you can find gnats in the bathtub.
Shower Curtains: You may find them on the shower curtains if they stay wet for a few days. Even, some people have seen gnats in the shower.
Drain Pipes: Look around drain pipes, you can find the moisture, and so the gnats.
6 Ways to Get Rid of Gnats in Bathroom
There are many methods that you can use to get rid of gnats in your bathroom, I have listed the most effective methods bellow.
1. Use Moisture Absorber to Get Rid of Gnats
Moisture & dampness attracts gnats in the bathroom.
Bathrooms are for bathing, so, it's common sense, you'll find moisture.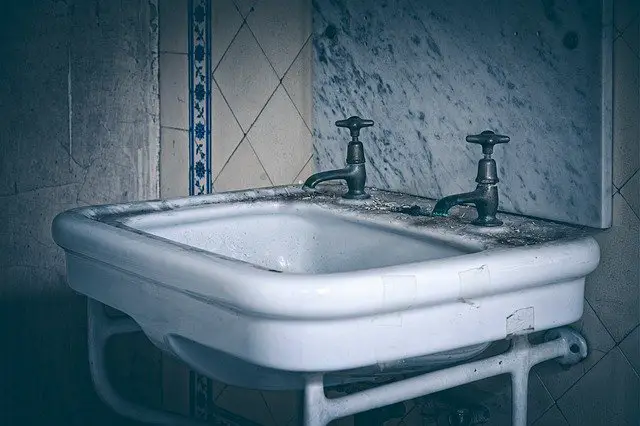 But, think for a second!
If you decrease the moisture, overall you'll be able to decrease the gnat activity.
So, I suggest, you use a moisture absorber in your bathroom.

They decrease the moisture & humidity of the room, and also make the air fresh & remove the smell.
The good thing is, they're not costly, and you can use them for up to 2 years.
If you want to give it a try, then you can check the details of Vacplus Moisture Absorber Packets for the Bathroom.
2. Bleach + Hot Water (To Kill Gnat Eggs)
In the bathroom, the best place where you can find gnats is the drainage system. Therefore, using gnat bug spray is not a very effective way to deal with them.
Bleach is able to kill them as well as their eggs.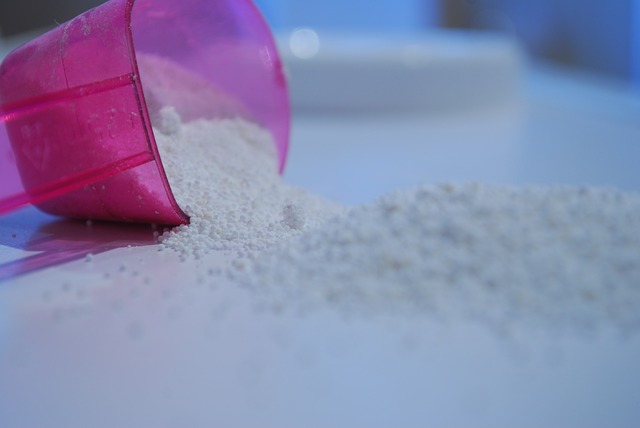 But, it's not necessary that bleach will eliminate all of them along with their eggs because maybe they're breeding deep inside the drainage system.
Pour the bleach into the drains, and allow it to settle. After 30 minutes, pour boiling water into the drains to wash the bleach & to kill the remaining gnats & eggs.
You can also dilute the bleach by adding some water to it.
Some people also got success using Ammonia instead of bleach.
When using these liquids make sure you wear gloves & mask for your protection.
Warning: Don't mix Ammonia and bleach. Mixing them will the toxic fumes, that can be hazardous to health.
So, you can use bleach to kill their eggs in the drainage system, but only bleach can't eliminate all the fungus gnats in the bathroom. For killing all the flying gnats in your bathroom, you'll also need these methods given below.
3. Use GLOUE Bug Zapper
But, if you want to use this chemical-free product that contains no pesticides, you need a plug for it in your bathroom. I don't think it's a problem.
You can use it in your bathroom. After getting rid of the gnat infestation, use it in your other rooms to kill mosquitoes & other bugs.
Yes, it kills mosquitoes too.
Cleaning dead bugs is also very easy. Just remove the lid and clean the dead gnats or mosquitoes with a small brush or a tissue paper.
It is small in size, just 3.7 x 2.55 x 2.36 inches.
It makes a very small noise, but don't worry, it'll not disturb you because you're using it in your bathroom.
The Company offers a Full Refund Guarantee. If you're unhappy with the product, then you will get a full refund.
But, I don't think you'll need that. Hundreds of users are using it, and they're happy with its performance in killing bugs.
4. Use Hafer Sticky Trap
Generally, these sticky traps are used near plants to avoid bugs.
But, they can help you to fight gnats.
You just have to place these strips, and it'll attract these bugs.
You can use these strips wherever you've gnat infestation.
The adhesive used on them is non-toxic and ECO-friendly.
You're facing gnats in your bathroom, but still, if you've to use it outdoor, then its UV Resistant adhesive will not dry out quickly.
In one box you'll get 15 sticky strips.
5. Homemade Vinegar Trap
It's one of the most effective homemade techniques for getting rid of these small bathroom gnats.
To make this trap, you'll need the few things given below.
Apple Cider Vinegar – 2 tablespoon
Dish Soap – A few drops
Sugar – 1 tablespoon
Water – 1 liter
Container – 1
Mix all the ingredients in a container, and place it in your bathroom.
The smell of apple cider vinegar will attract the gnats. And, when they get into the contact of the mixture, they'll face their death because of the soap present in the mixture.
6. Baking Soda Paste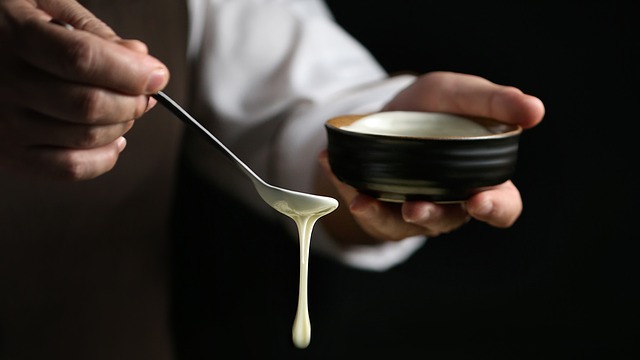 For making the gnat killing baking soda paste, you'll need only three things.
Put the baking soda in the bowl, and add a small amount of water into it because we don't want to make a solution, we need a paste.
Mix them properly.
Before killing gnats in your bathroom, wear your gloves.
Now, apply this paste on the bathtub.
Let it be there for around 5 to 10 minutes. After that, wash your tub using a simple rubbing brush. For washing, use hot water because it'll also kill any remaining gnat eggs.
Final Words
I suggest that you use bleach for the treatment of the drainage system. Along with that, for killing the adult flying gnats, you can use the Hafer Sticky Trap, Apple Cider Vinegar Trap, or the GLOUE Bug Zapper.
If you've any other methods that can be used to get rid of gnats flying in the bathroom, then please share using the comment box.