What if I told you antifreeze kills rats & other rodents like squirrels, chipmunks, & mice?
But you should not use it.
Yes, you heard it right.
Antifreeze works as an excellent pest control poison that can be used to eliminate rodents from your home.
But, it is highly dangerous.
All the pest control professionals and agencies recommend not to use antifreeze for killing chipmunks, mice, and rats because it's lethal to dogs & cats.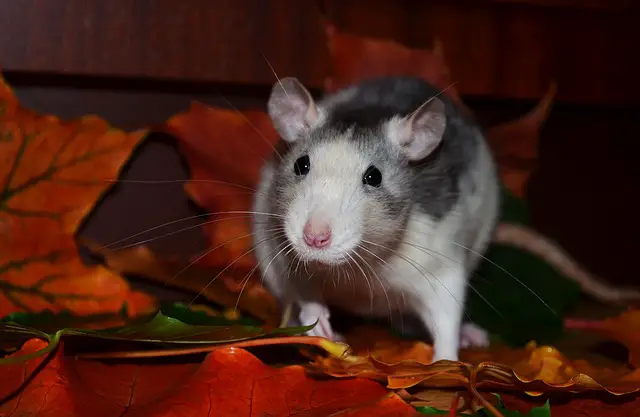 How Antifreeze Kill Rats & Other Rodents?
The active ingredient in Antifreeze is Ethylene Glycol. It has a sweet taste, and therefore it attracts rodents.
It is a powerful poison that is able to kill rodents like chipmunks, rats, mice, squirrels, etc. They drink it and die.
Should You Use Antifreeze to Kill Rats & Other Rodents?
NO.
There can be a thousand ways it can go wrong.
According to Dr. Cynthia Maro, This is highly toxic. It has to be diagnosed and treated within a few hours, otherwise, there will be complete kidney failure.
1 teaspoon of antifreeze can kill an average-sized cat, while 3 tablespoons can kill an average-sized dog.
Because of its sweet taste, cats & dogs get attracted towards it.
It is very dangerous, therefore you should have all the information regarding it. Even, Washington State University also warned the users about not using antifreeze as a pest control product.
Pet Health Network has shared this informative video about how antifreeze can affect dogs. So, if you are a pet owner, then it is very important for you.
How to Deal with Rats & Rodents without Antifreeze?
If the rodent problem is not huge, then using the home remedies or rat traps can be a good way to deal with them.
But, sometimes, taking help of rodent exterminator is a wise choice.
I'll give you a real-life example of how my friend gets rid of rats from his house.
My friend Donald lives in Chicago. If you think your city has a lot of rats & mice, then trust me, you don't want to go to Chicago. It is popularly known as the "Rat Capital of U.S.A".
He shifted to Chicago in 2016, since then he tried multiple home remedies like peppermint oil, coke, onions, clove oil, etc. with no result.
Then he purchased a few rat traps for $70 to $80, don't remember the exact price. He was able to catch 2,3 rats, but clearly, he could not deal with a rat population who breeds quickly.
He didn't want to use rat poison because he has small kids. He can place the rat poison baits at the safe places, but he didn't want to take the risk.
In December 2018, when I visited him, I suggested, why not hire a rodent exterminator. They know how to deal with rats, and they do it every day, so you don't have to worry about safety issues.
After getting a few quotes from certified rodent exterminators, he hired one, and it was one of the best decisions he made in the past 3 years.
So, What Do I Suggest?
I will directly say No to antifreeze. Don't use it.
When it comes to home remedies, then they're not very effective. You can try, but don't be surprised, if they don't eliminate rats from your house.
You can use rat traps because they are safe to use and catch rats & mice if the trap is placed at the perfect location with the right bait. After doing a lot of research, I narrowed down the list of most effective rat traps in 2020. Take a look and make your decision wisely.
Rat poison is highly effective. But, while using it, you need to be very careful. It can be very dangerous for children and pets. If you are willing to use it, then I'll suggest you read my detailed article about rat poisons in 2020. It's a long article, but it has all the information you need about rat poison like the how to make a homemade rodent poison, most effective rat poison, and how to safely use them.
Sometimes just taking the help of rodent exterminator is the best choice. When my friend received free quotes by using the exterminator search tool, I was surprised to see that you can even hire a decent exterminator at a very affordable cost.
Whether you try traps, poisons or not, I highly recommend that you should take quotes from rat exterminators. You don't have to pay for them right now. Maybe, you get affordable quotes, and hiring them is better than buying traps & poison and using them by yourself. Whenever someone asks me how to get free quotes, I recommend them rodent exterminator search tool. So, if you need quotes, you know how to get them.
Final Words
So, the antifreeze works as a homemade rat poison.
But, along with rodent, it is deadly for pets also.
I recommend that you do not use antifreeze for killing rats, use other methods like electronic lethal traps or repellers.
If you have a question or want to share something, then feel free to use the comment section.